Updates 8/14/2018: Bulk Inventory Actions
Authors

Name

Brennan Zelener
Now you can add inventory in bulk to an offer analysis, an order, or a process batch. You can also make quick changes to groups of inventory right from the bulk actions menu (previously only possible from a Process Batch). This should speed-up workflow significantly when managing inventory in volume.
Oh the things you can do:
Add to Order
Add to Process Batch
Add to Offer Analysis
Unlock
Add a cost
Change Damages
Change Status
Change Grade
Add note
Print Labels
Delete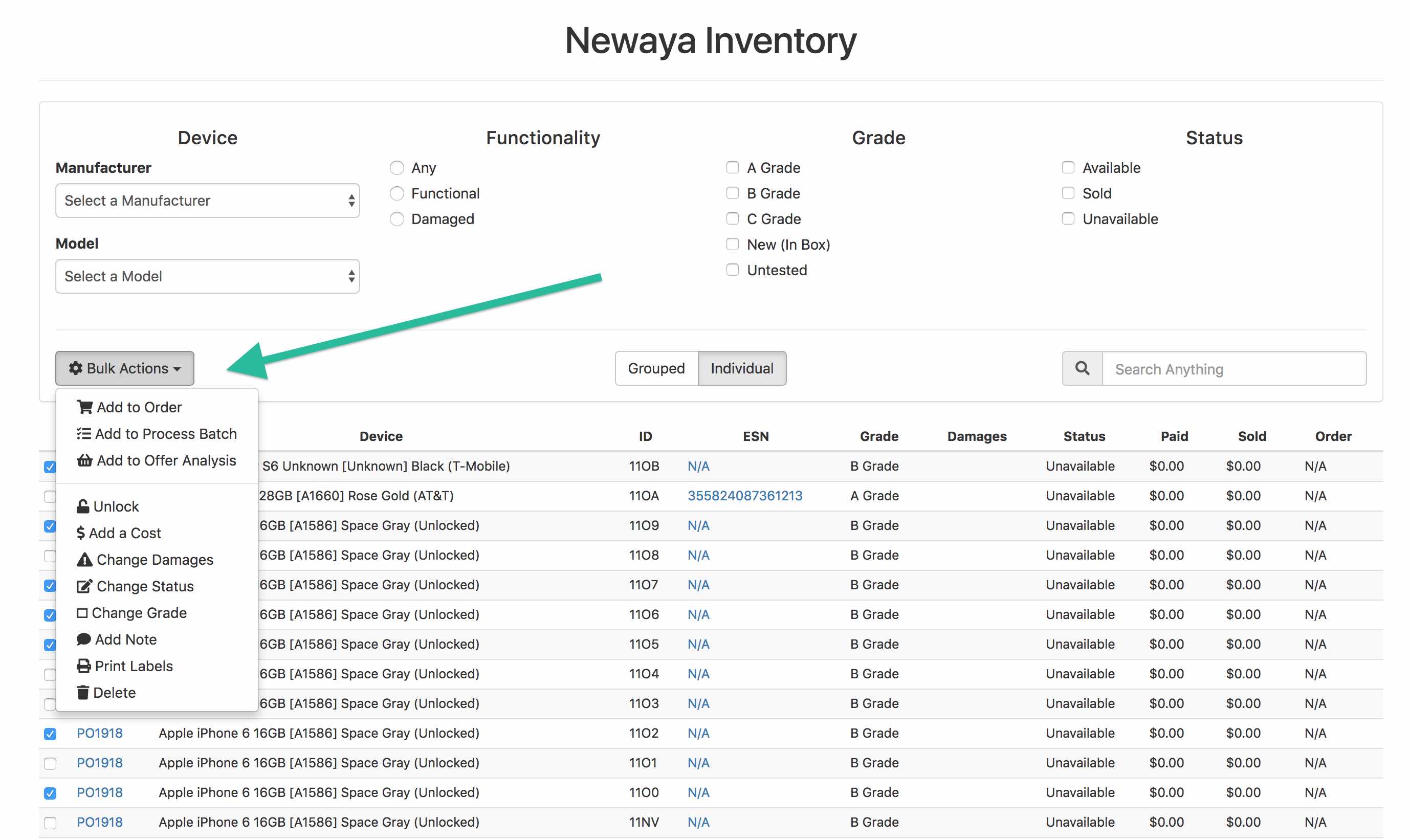 Just use the checkboxes at the left of each row on the Inventory page. Bulk Actions become available once you've selected one or more items. You can even use them when the table is grouped!